WINTER HOLIDAYS 2021 IN THE THE LUBLIN OPEN AIR VILLAGE MUSEUM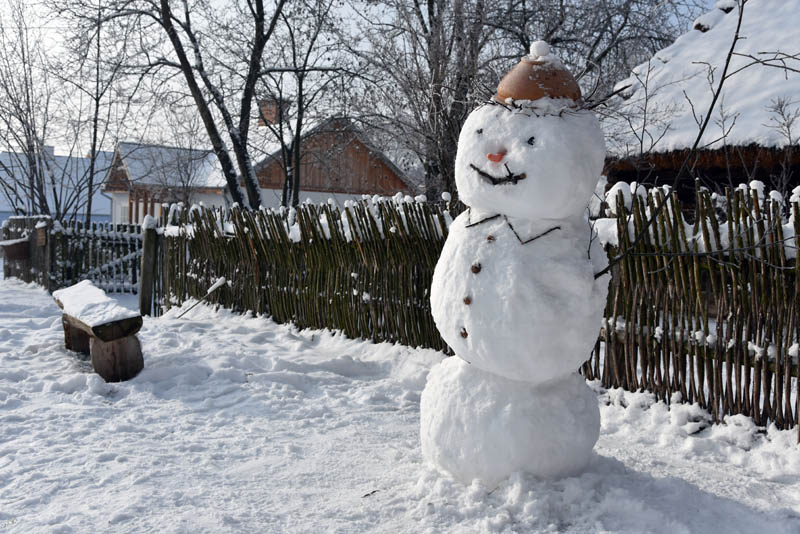 The winter holidays of 2021 are approaching fast, for this reason we have prepared a unique and a completely new offer for the youngest visitors and their parents.
We offer two different ways of visiting the Museum, the first is an ornithological path along which we will be guided by a printed Przewodnik [Guide] available to everyone at the reception. The designated path leads, among others through the country roads of the Museum. It was set out for people who want to learn about common bird species which accompany humans. The trail enables observation of birds that are accustomed to the presence of humans, which means that they are less skittish and it allows observation from a shorter distance than anywhere else. Short descriptions of them, illustrated with photographs taken by Lublin bird lovers, provided by Przewodnik po ścieżce ornitologicznej (The Ornithological Path Guide), will be helpful in learning how to recognize species. The map and the description of the route will facilitate the journey.
Visiting this path takes about 2 hours .
The second option is Rymownik [Rhymer]- a kind of field game, which serves as an alternative to traditional sightseeing. It will lead visitors along a less frequented but picturesque route to those slightly more distant corners of our Museum. Besides finding the marked path in the field, you will also have to guess the words in the text to make a rhyme. These words in the solution will form the password.
The estimated time of the trip is approx. 70 minutes.
Both The Ornithological Path Guide and Rymownik will be available to visitors at the Museum's reception.
See you there!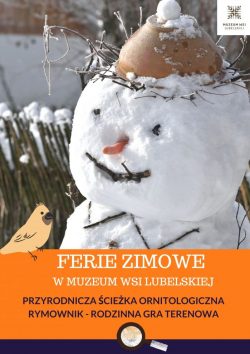 Tickets: 12 zł/6 zł
Kategorie: News | Data dodania: 6 January 2021