THE PATATO HARVEST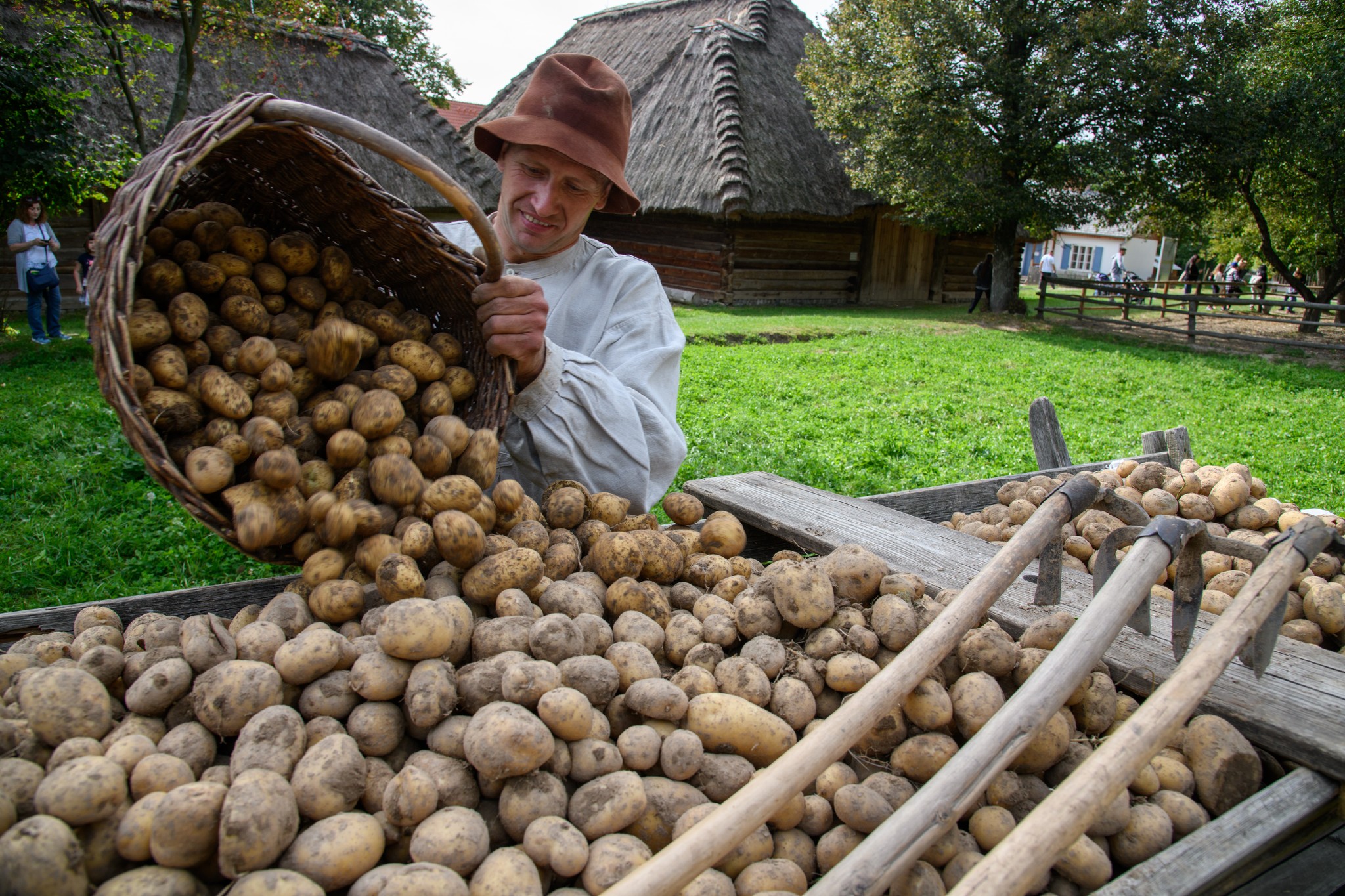 On Sunday, September 25, 2022, from 11.00 – 14.45, the event "Potato Harvest" is being held in the Open Air Museum – join us.  
The event programme:
– hand hilling potatoes with hoes,
– harvesting potatoes with a horse-drawn digger,
– tidying up the potato field, transporting potatoes to the cellar in the farmstead from Niemce, harrowing the potato field,
– making patato stamps with children,
– bonfire and folk songs – ravine at the manor house in Żyrzyn.
* Admission tickets: PLN 10 / reduced, PLN 20 / regular
* Mass in the church from Matczyn at 15:00.
Kategorie: News | Data dodania: 16 September 2022