STORIES OF THE CITY BEER PUB
4 February 2018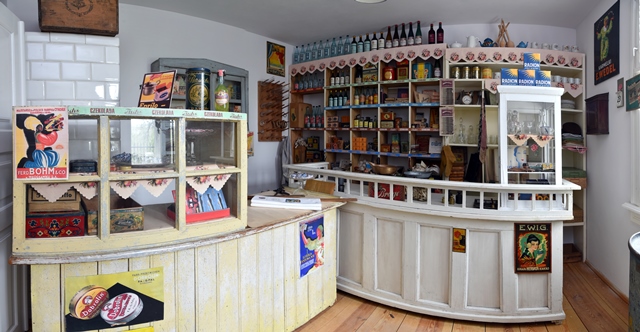 In 2018 we celebrate the hundredth anniversary of regaining independence. Grzegorz Miliszkiewicz and Halina Stachyra invite everyone to the city beer pub on Sunday, the 4th of February 2018 from 12 to 2.30 p.m. We will present our guests the monuments proving the role of nationhood and the meaning of monopoly revenues for the budget during the Second Polish Republic. As usual, the meeting will be accompanied by quizzes and games concerning this period of time with the use of monuments and properties.
Subsequently, we will visit the shops and restaurants from the 1930s exposed in the city museum. We will focus our guests' attention on the aesthetics of goods and packaging from the interwar period of reborn Poland. Apart from that, we will see the monuments that prove the phenomenon, which exists also nowadays, and is called "economic patriotism". We have also prepared something special for children and teenagers. Exhibition "Let's build Lublin" includes the arrangement of a hardware store and Lublin railway platform where the youngest can find another riddles and games.
Exposition of the buffet is heated and equipped with seats – we will visit the beer pub of Adam and Edward Jaworski from Siedliszcze eventually, whose interior reflects the year 1938. The concept of "Stories of the city beer pub" is that you can participate in the meeting all the time or fulfil your own needs.
*admission tickets to the Museum are required
Kategorie: News | Data dodania: 20 February 2018