NOMINATION FOR IDOL
Vote on the 22nd — 31st of May 2019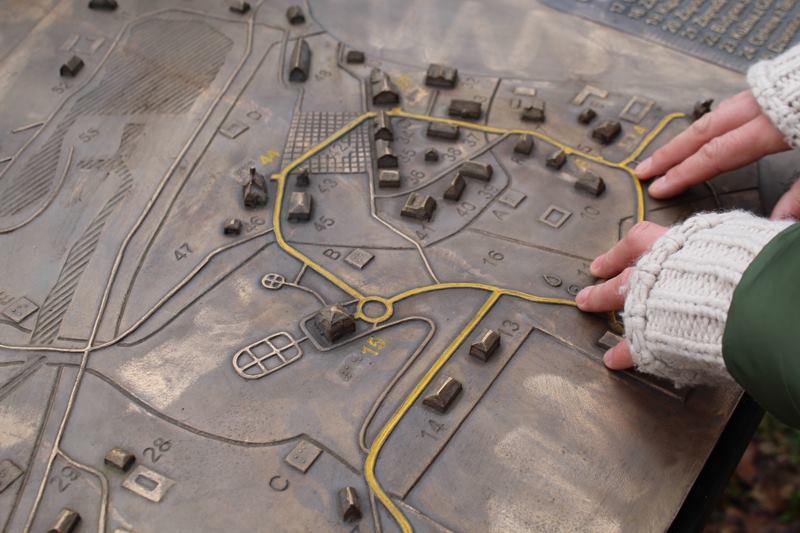 We are happy to announce that the Lublin Open Air Village Museum was nominated for IDOL honorable mention for the activities for the benefit of people with disabilities.
These honorable mentions have been awarded since 2007 during the REHA FOR THE BLIND IN POLAND Conference organized by the Chance for the Blind Foundation. The prize is for those who act for the good of the others, and their help is targeted at people with disabilities, especially for the blind and visually impaired.
In 2017, the Lublin Open Air Village Museum implemented the project "Another view. Adapting the content of permanent exhibitions of the Lublin Open Air Village Museum to the needs of people with disabilities".
Thanks to the financial support of the Ministry of Culture and National Heritage, the Museum received among other: tactile map of the Museum, bronze castings of selected buildings, models of interiors, wooden models of the mill and the oil press, sound backgrounds in temples and over 80 props for touch cognition. Moreover, over 200 catalogues printed in large print and Braille were sent to principal Polish centers for people with disabilities, including foundations and associations, as well as libraries and tourist centers.
We encourage you to cast your vote for the Lublin Open Air Village Museum Lublin. The voting is available on:
http://idol.szansadlaniewidomych.org/p/3
Thank you!
Kategorie: News | Data dodania: 24 May 2019