EDD – EUROPEAN HERITAGE DAYS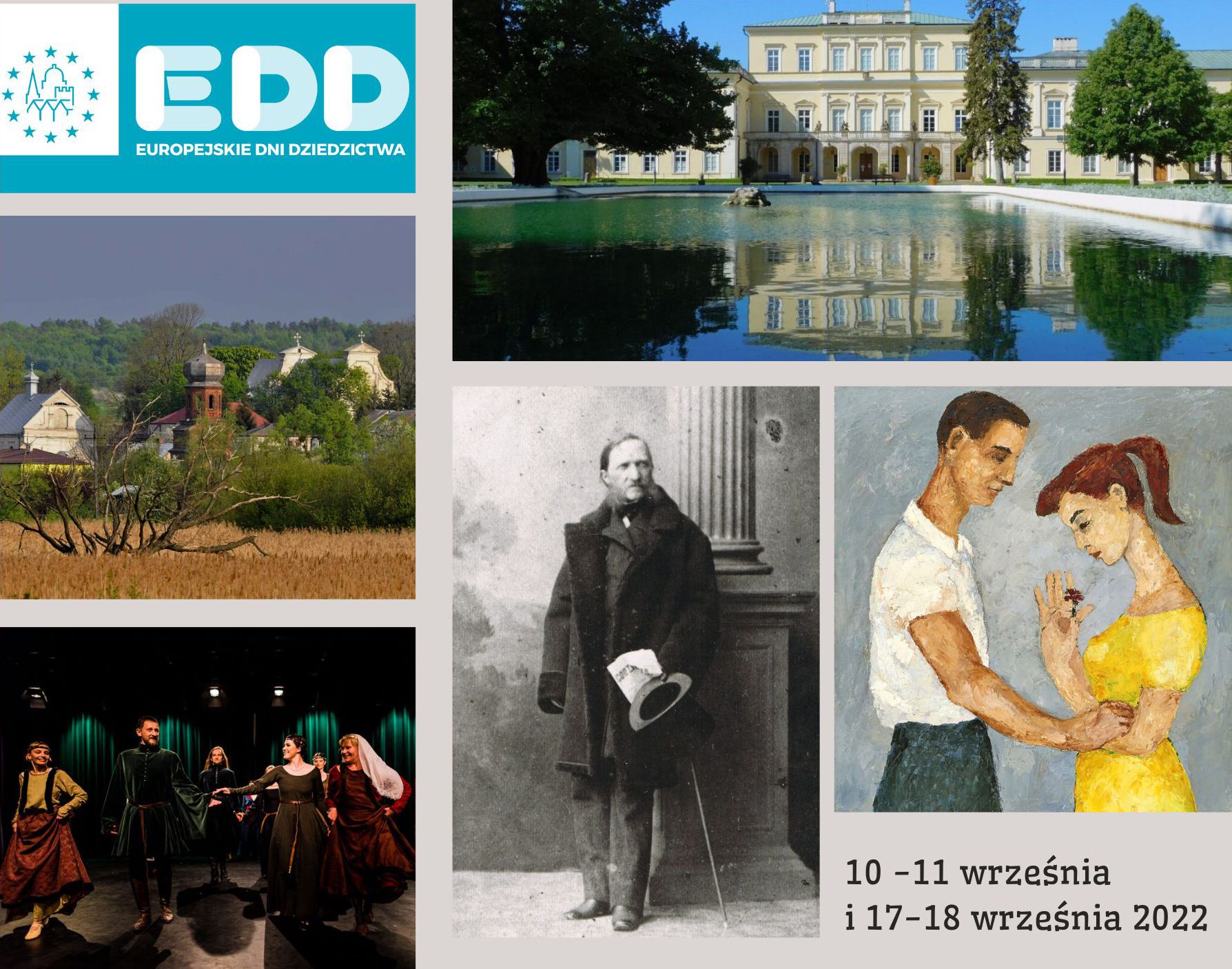 The Lublin Open Air Museum, as the coordinator of European Heritage Days in the Lublin Province, invites everyone to the inauguration of the 30th EHD edition, which is held under the slogan "Connected by heritage". The inauguration will take place on Saturday, September 10, at the Janowiec Castle during the event "Around the Easter tradition of drumming" organized by the Vistula Museum in Kazimierz Dolny.
PROGRAM OF THE EVENT (venue: Biała Room – Northern House | Janowiec Castle)
10:00 – Ceremonial inauguration of EHD in the Lublin province
10:30 – Presentation on the activities undertaken by the NID in the field of intangible heritage and the creation of the National List of Intangible Cultural Heritage and the National Register of Good Practices in the Protection of Intangible Cultural Heritage (Anna Sikora-Terlecka, National Heritage Institute – Regional Coordinator for Intangible Cultural Heritage)
11:00 – Visiting the Castle and the open-air museum with a complex of manorial buildings from the Lublin region
12:30 – The tradition of the Easter drum as an intangible cultural heritage
Meeting  the depositaries of intangible cultural heritage who cultivate the tradition of Easter drumming. Presentations:
12:35 | Barabaniers from Iłża
12:55 | Drummers from Wielopole Skrzyńskie
13:15 | Tarabaniarze from Iwaniska
13:35 | Tarabaniarze from Zakrzówek
13: 55 | Drummers from Czermno
14:15 | Drummers from Janowiec on the Vistula River
14:35 – Presentation of the drumming traditions in the castle courtyard
15:30 – Shepherding – forgotten heritage
(Prof. dr hab. Andrzej Junkuszew, University of Life Sciences in Lublin)
A special speech initiating the return to the tradition of sheep grazing at the castle in Janowiec ( cooperation wuth the Vistula Museum in Kazimierz Dolny and the University of Life Sciences in Lublin).
10:00 – 17:00 – "Meeting with old print and woodcut graphics"
Presentation of the studio of Tadeusz Grajpel (Galeria w Bramie)
Kategorie: News | Data dodania: 5 September 2022