DELEGATION OF THE OPEN AIR MUSEUM IN LUBLIN
at the International Tourism Fair (FITUR 2023) in Madrid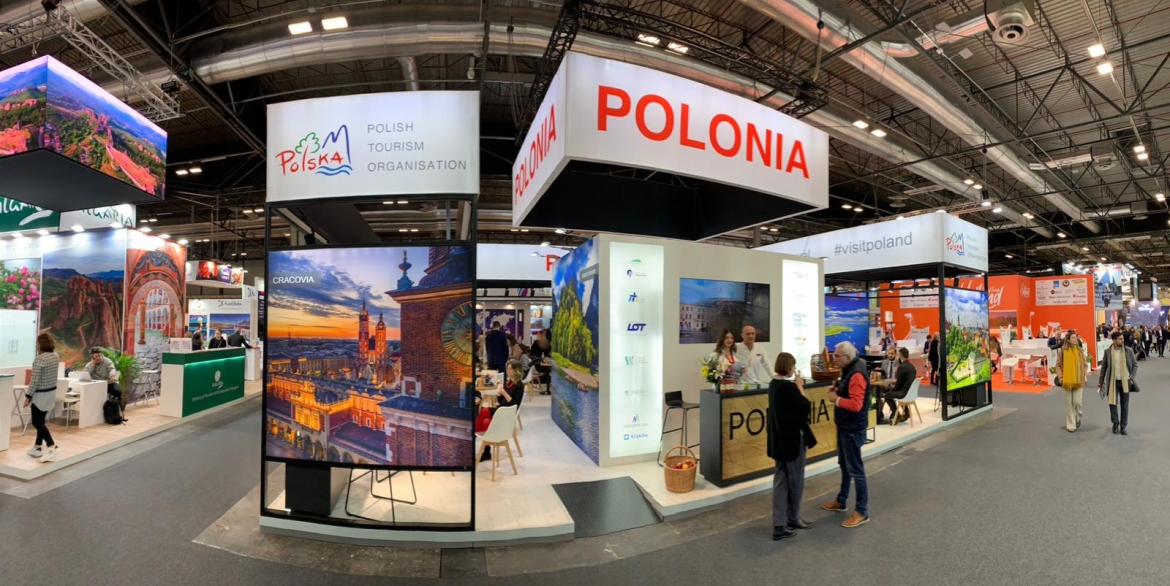 In Madrid, on January 18-22, 2023, one of the three most important in the world tourism fairs – FITUR – is taking place. The Polish stand has been prepared by the Polish Tourist Organization. During the Fitur fair, six Polish industry exhibitors, as well as selected cities and regions, will present their offers. This includes Warsaw, Krakow with Małopolska, Wroclaw with Lower Silesia, Poznań, Lublin and, for the first time, Podkarpackie Province. The Lublin region is being represented by the Lublin Open Air Museum and the Local Tourist Organization Metropolia Lublin.
For the two days of the fair (January 21-22, 2023), the delegation of the Lublin Open Air Museum will present the traditional regional costumes and the folk handicraft workshops dedicated to the general public.
Kategorie: News | Data dodania: 20 January 2023