COOPERATION AGREEMENT
between Museums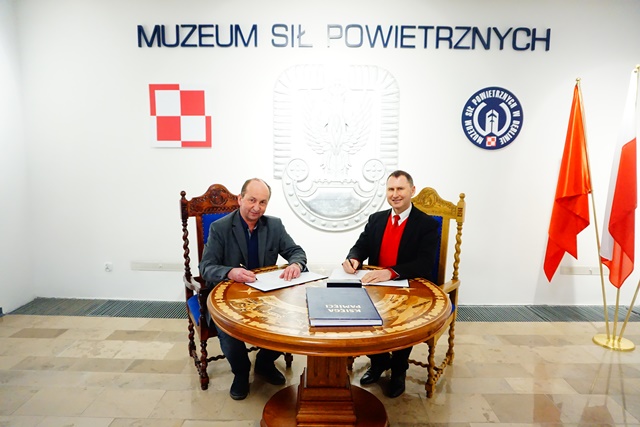 We would like to inform you that the Director of the Lublin Open-Air Village Museum and the Director of Air Force Museum in Dęblin signed a cooperation agreement, which involves taking an action to popularise history, tradition and cultural heritage, promotion of history education and cooperation within the scope of the organisation of cultural, touristic and patriotic events.
The first project of both institutions will be constituting of the new department of Polish Museologists' Association, in which museologists will share their experiences, reflections and take their actions. Moreover, initiators see target for themselves to integrate the Museum Communities of Lublin Voivodship, for example during seminar on 9th of May 2018.
photo by: Air Force Museum in Dęblin
Kategorie: News | Data dodania: 9 March 2018