CHILDREN'S DAY. FILMS FOR CHILDREN ABOUT THE MUSEUM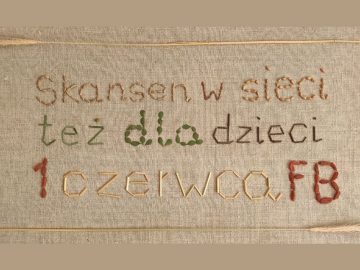 On the occasion of the Children's Day, the Education Department of the Lublin Open Air Village Museum has prepared films for the youngest visitors of the Museum. A guide through the world of the museum is a 7-year-old girl who speaks in a simple childlike language about what a museum is and what you can see there.
Together, we will visit the smithy and the blacksmith who work there. There will also be a few words about everyday life in the Tkaczyk's country cottage and an inseparable element of childhood – toys. Among the films, there is one workshop showing how to make a doll "motanka" on your own in an easy and uncomplicated way. At the end of the day, we offer a bedtime folk tale – the shadow theatre "On a chicken foot" by Józefa Pidek from Bychawka. We invite you to watch it together!
Kategorie: News | Data dodania: 2 June 2020