LET'S BUILD LUBLIN
22 April 2018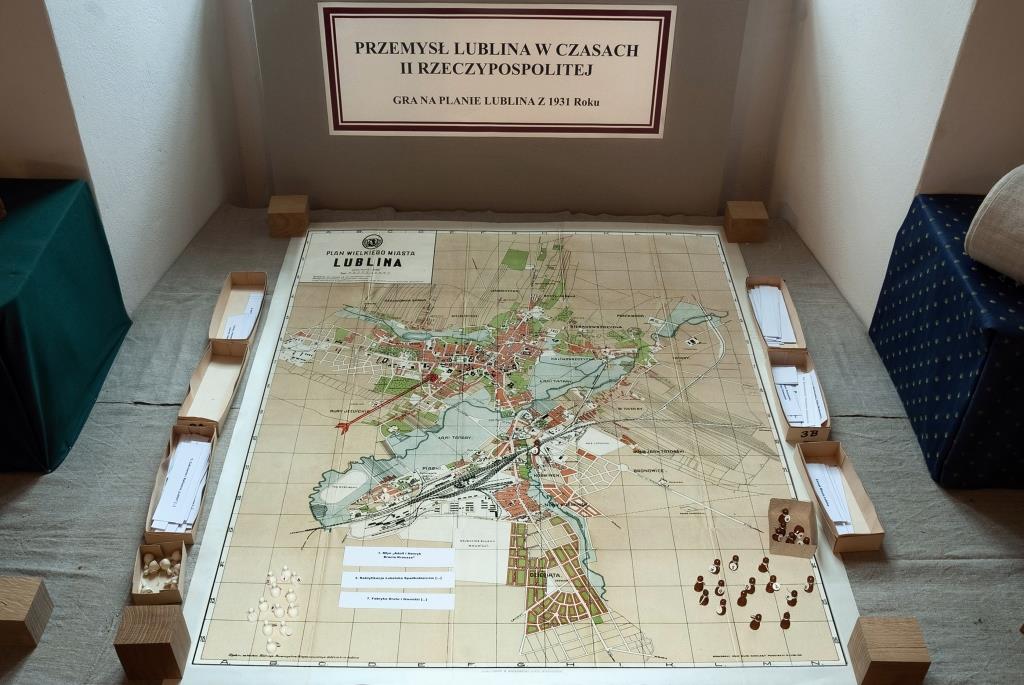 On Sunday, the 22nd of April from 12 to 2.30 p.m. children with their parents, teenagers, in another words, all generations of Lublin residents are invited to the game Let's build Lublin in the city hall from Głusk in the Lublin Open-Air Village Museum.
The programme includes 30 riddles regarding the civilizational development of the place on which Lublin was built, as well as everyday life of the city. Many of these puzzles are presented in the form of stage installations which enable the participants to clearly imagine the historical or even prehistoric events.
Moreover, we have prepared properties and elements of the costumes from a given period for children. This part obviously constitutes an invitation to role-playing games – we will perform the scenes together. Some of the riddles will be presented by the curator in a form of narrative poems written to simplify solving and understanding the puzzles by the youngest residents of Lublin.
The meeting will be conducted by Grzegorz Miliszkiewicz who will wear a costume from a given era. The room, in which we will hold the competition about the history of everyday life is equipped with seats. Therefore, we can either play or support others.
*admission tickets to the Museum are required